Business Overview
NICHIAS' Five Businesses Cover a Wide Range of Industrial Sectors Including Key Industries
With its business portfolio that includes its energy and industrial plants business, which provides products and engineering for all kinds of plant facilities, its industrial products business, which makes key industries its main market, its advanced products business, which specializes in the semiconductor industry, its autoparts business, which counts automobile manufacturers as its main customers, and its building materials business, which supplies and installs building and housing materials, NICHIAS covers a wide range of business sectors and contributes significantly to the growth of various industries.NICHIAS also continues to promote the globalization of its business while utilizing the technologies and experience it has developed to date.
Energy and Industrial Plants Business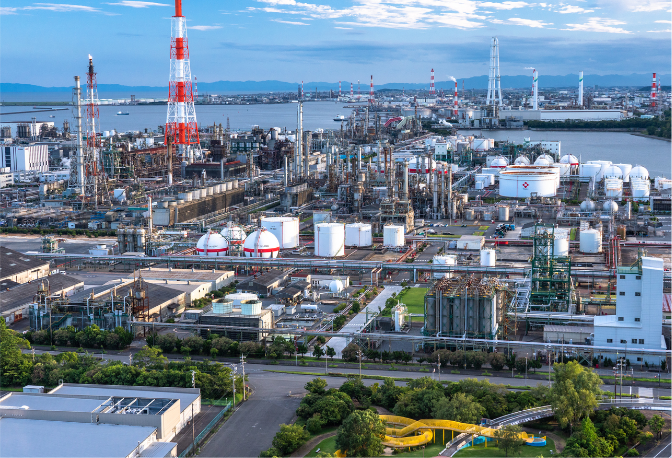 NICHIAS' energy and industrial plants business installs thermal/cryogenic insulation, refractory materials, and soundproofing, and provides products such as sealing materials and insulation for applications from construction to maintenance of a wide range of plant industries such as energy-related facilities like oil refineries, petrochemical plants, thermal power stations, nuclear power plants, and liquefied natural gas stations, as well as steel mills and refrigerated warehouses.
Features of Business
NICHIAS builds trust with its customers over a long period from construction to maintenance. Providing its exclusive total support service from the development of construction methods and products in areas spanning from ultra-low temperatures to ultra-high temperatures right through to providing safe and reliable construction and products as well as maintenance supports NICHIAS' "Insulation and Protection" technologies as a whole as well as from a revenue perspective.
Examples of Flagship Products & Services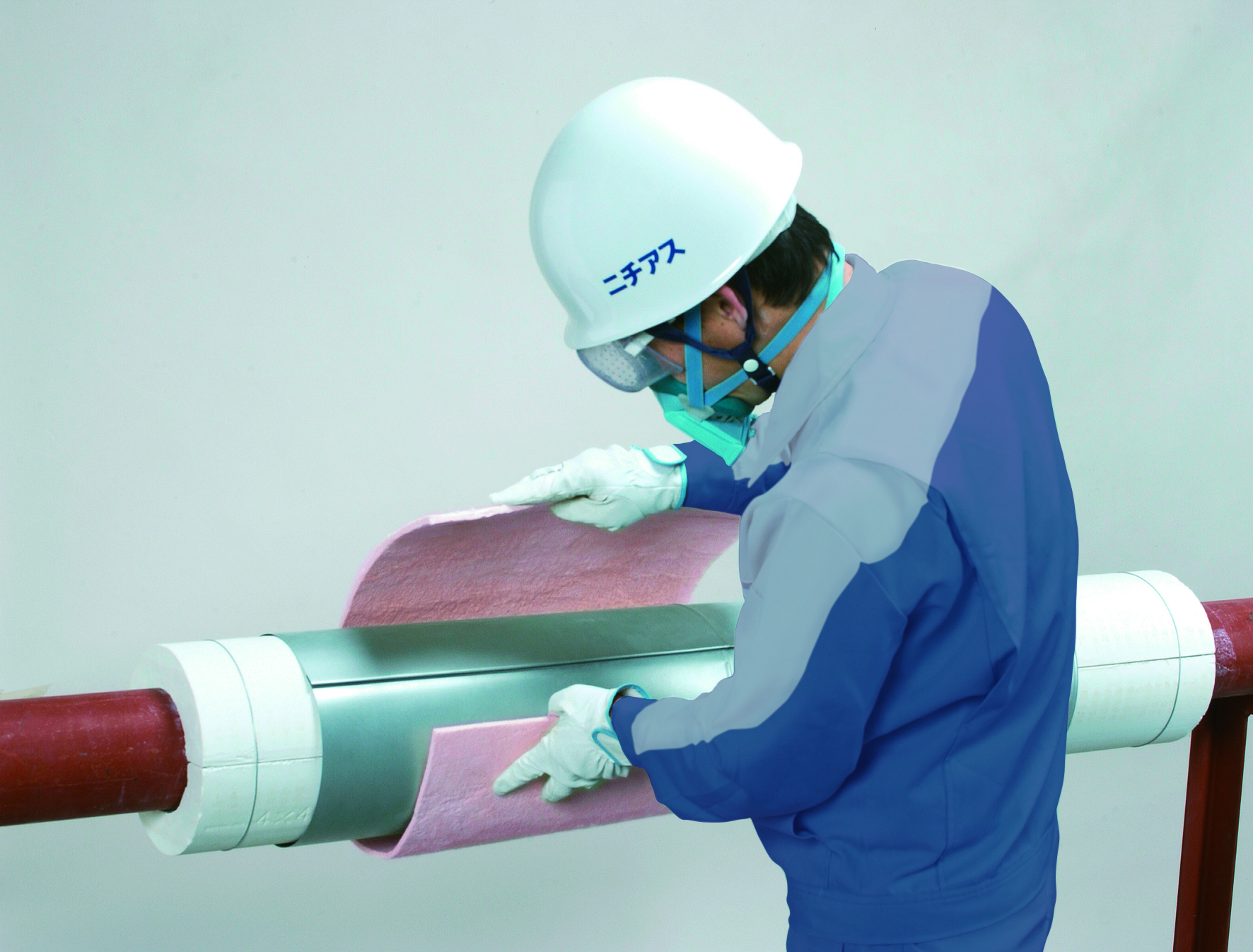 Industrial Products Business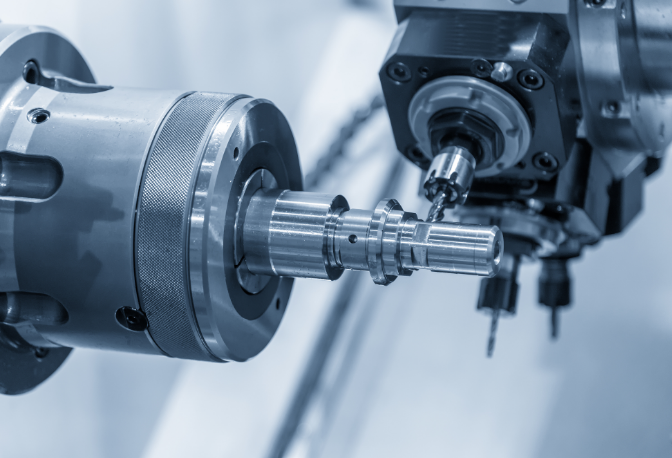 NICHIAS' industrial products business meets the needs of a wide range of industries both in Japan and abroad through selling products born from its "Insulation and Protection" technologies such as sealing materials, insulation, fluororesin products, and filter products. As well as supporting the growth of this business, it also plays the role of enhancing existing businesses and creating new businesses as the main division throughout the NICHIAS Group.
Features of Business
The areas of business are extremely broad, including the likes of industrial equipment, electronic components, the environment, healthcare, and food. In the healthcare sector, NICHIAS provides products useful for spreading minimally invasive treatments that reduce the physical burden on patients, such as by using advanced fluororesin technologies to develop endoscopic tubes.Meanwhile, overseas, NICHIAS is scaling its filter products business as a measure against volatile organic compound (VOC) emissions, for which regulations are becoming increasingly stricter across the globe.
Examples of Flagship Products & Services
Advanced Products Business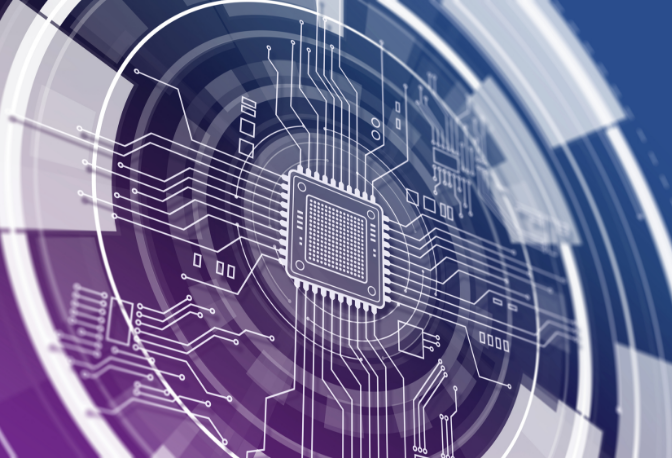 In the electronics industry, represented by semiconductors and flat panel displays (FPD), NICHIAS' main customers are semiconductor production equipment manufacturers, peripheral device manufacturers, and semiconductor manufacturers, to which NICHIAS supplies fluororesin products, sealing materials, filter products, and insulation for equipment and device parts and semiconductor plant facilities.
Features of Business
The current semiconductor market is experiencing an economic boom like never before, with the digital transformation (DX) trend accelerating and the global shortage of semiconductors playing a part.There is also the fact that the semiconductor industry is also being backed on a national level in countries all around the world and investment in semiconductor facilities continues to soar.Against this backdrop, the production volume of major semiconductor production equipment manufacturers in Japan is also continuing to grow significantly, with interest in NICHIAS products also remaining high.
Examples of Flagship Products & Services
Autoparts Business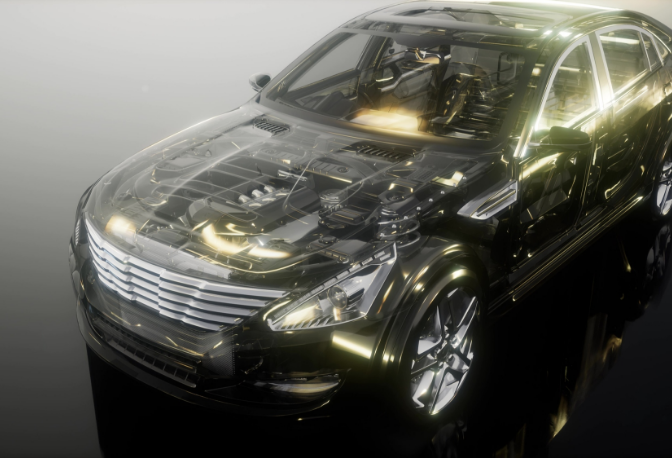 With sealing materials that protect against leakage from the likes of vapor and liquids around engines, thermal insulation parts that protect against heat from engines, and soundproofing and vibration-damping parts that protect against the sound and vibrations of the brakes and on-board parts as the pillars of NICHIAS' autoparts business, NICHIAS supplies automobile manufactures and autoparts manufacturers in Japan and overseas.
Features of Business
By building a framework that runs from material development right through to design, assessment, manufacturing, and quality assurance, NICHIAS meets diverse needs and receives high praise and trust from its customers.
Examples of Flagship Products & Services
Building Materials Business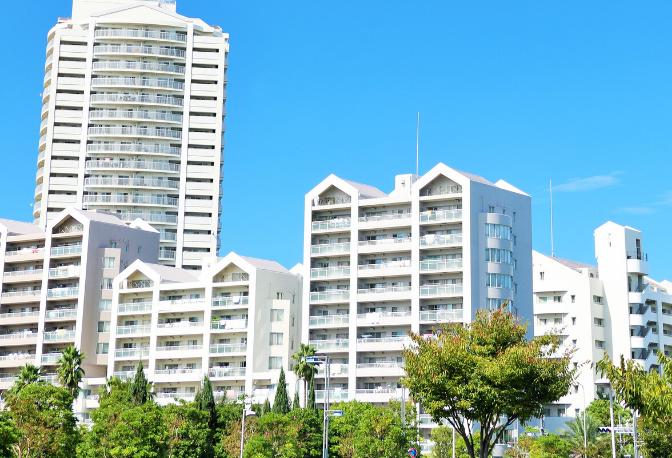 NICHIAS' building materials business is made up of the Products Sales Department, which manufactures and sells building material products with features such as non-combustible, insulative, fireproof, and soundproof features for various buildings from housing residences to office buildings and factories, and the Insulation Contract Department, which handles installation work using NICHIAS products.
• Products Sales Department
The Products Sales Department sells recycled, eco-friendly, non-combustible calcium silicate board, as well as rock wool products with excellent soundproof and fireproof performance and top-class energy saving benefits.
• Insulation Contract Department
The Insulation Contract Department contributes to the creating of safe and homely buildings by rolling out raised-access floor systems, which maintain space to achieve underfloor wiring, and wrap-type rock wool fireproof coating to protect steel structures against fires.
Features of Business
A business that NICHIAS will focus its efforts on in the years to come is its wrap-type fireproofing covering materials. NICHIAS will widen the domains of its business endeavors, with eyes not only on growth from increasing warehouse demand but also on broader usage cases in office buildings as well as deployment into overseas markets. NICHIAS will also roll out its rock wool insulation materials into the building market by capitalizing on the materials' non-flammable and thermal insulation performance.
Examples of Flagship Products & Services