As it is a reactive catalyst type with improved filtering, it is a filter that is different from activated carbon as it experiences little degradation and a long lifespan (see ozone removing structure).
A strong catalyst is used for humidity, which is the weak point of catalysts, and so it is a filter with little drop in performance even at high humidity.
It has UL94V0 certification, and so it can be used with peace of mind.
It is a one-size-fits-all product with no need for molds.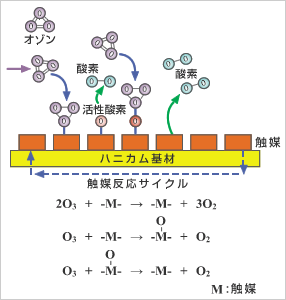 Ozone removing structure